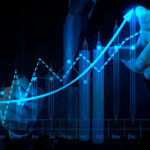 Key Factors is a non-traditional business consulting group right-sized to the challenges of globalization in the new millennium.
KF's clients range from large corporations to medium and small enterprises, independent professionals, start-ups and Venture Capital investors, Entrepreneurs and Governments. We help them all in aligning resources with their strategic business goals.
We work with clients to develop opportunities in international business expansion, partnerships and JV's, M&A and various other strategic international business value creation activities.
The watchword of the new global economy is Innovation. We help companies think outside the box, so that rather than betting exclusively on organic and incremental innovation, they can explore disruptive and radical alternatives.