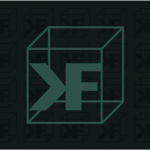 We are the professionals who can lead your company through its next stages of development
Key Factors is a multinational management consulting company entirely dedicated to business growth and innovation strategies. It focuses on each client's individual needs and goals, and maximizes their opportunities of achieving them.
Our vision stretches far beyond the advisory services, as we develop client-specific solutions and ensure their implementation and maintenance to get results.
Our associates and business partners form a multicultural and multidisciplinary network of experienced entrepreneurs, industry experts and venture capitalists.
We make sure we set up the right team to develop, implement and if necessary, run the solution for our clients.